01

/5

Lesser-known facts about Beer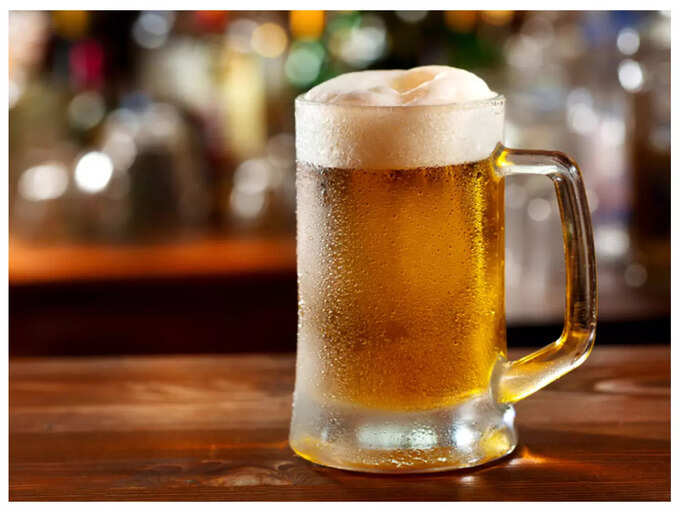 This International Beer Day (IBD) let's say cheers to one of the oldest drinks known to humans. Beer is one of the few beverages with a long history. The beverage is enjoyed for the combination of its unique flavor, frothy texture, and pungent aroma. International Beer Day was founded by Jesse Avshalomov in 2007 in Santa Cruz, California. Till 2012, the day was celebrated on 5th of August every year, however, later, it was changed to the first Friday of August.
The day quickly gained attraction globally as a celebration of the craft of brewing and an expression of gratitude towards those involved in its production. And of course, a treat for all the beer lovers, who find another reason to say cheers! (Image: istock)
readmore
02

/5

​History of Beer Beer has always fascinated people since the first grains were discovered to have fermented and produced a bubbly, aromatic beverage.There are traces of evidence in ancient Egypt that hints that people were also obsessed with beer at that time. By the Middle Ages, Christian monks were also brewing beer and bringing a revolution to it by brewing it with hops. Previously, beer was brewed with only local additives such as dates and olive oil to add flavor. Since this step was a revolutionary step towards brewing, beer is still infused with hops along with herbs or fruits to add more flavor.


Also Read: Beer is better for you than milk, says PETA

readmore
03

/5

​The journey of Beer in India India's tryst with Beer began centuries ago, as far back as 1500 BC. The composition was fermented barley and rice-based beverages flavored with local fruits and spices. In the late 1700s, ales made their way from England, as the climatic conditions in India weren't favorable to brew beer. Pale Ales and Porters were being largely consumed by the British in India which in-turn led to the creation of a new style that was higher in alcohol content and its hop profile – the IPA or India Pale Ale.In the late 1800's and early 1900's opium, brandy, claret, whisky and gin started replacing beer among the population. The exit of the British from India also marked the end of the era of IPA in India. Pioneering Indian brewers adapted to the brewing style that had globally replaced pale ales – pilsners and lagers.Following these, several other local breweries joined the bandwagon across the country eventually creating different versions of lager including strong and mild. In India, beer has gone through quite an evolution, we know the modern-day beer with malted barley, hops, yeast, water and now even wheat!

Beer in India has had a bumpy ride till it proved to be one of the most favorite beverages of the nation, its journey in the country has witnessed a momentous transformation till Indians found a taste for beer. Indian tastes are skewed towards, sweetness as opposed to bitterness. One will notice that Indian lagers tend to have some residual sweetness with a lower on the IBU scale when compared to Europe, for instance. (Image: istock)
readmore
04

/5

​The discovery of pH Scale More than 100 years back, the Danish chemist SørenPeder Lauritz (S.P.L.) Sørensen developed the logarithmic pH scale at Carlsberg laboratories in Denmark. P.H. scale measures the acidity or basicity of beer. The discovery was one of the most significant contributions to the industry, as it helps figure out the final taste of the beer. Low pH values in the finished product are associated with sharpness, dryness, and bitterness, whereas higher final pH values can result in flavours that some describe as soapy or metallic. (Image: istock)

readmore
05

/5

​Final words Beer is such an easy drink to choose from that most people cannot refuse it when offered, which is why it is the most popular drink. And why shouldn't it be? What drink can give you a better feeling of relaxation after a long day at work than a pint of beer? Interestingly, approximately 50 billion gallons of beer are consumed worldwide every year! Beer is such a versatile beverage that it can be enjoyed at almost all times and occasions, and sometimes without a reason too. International Beer Day is celebrated in bars, pubs, breweries and backyards with friends and family every year, for beer around filling the room with laughter, memories, and fun. So, here's a reason to give a call to all your friends and get a case of beer instead of being a couch potato this weekend, because nothing says "bonding time with friends" like a mug of beer and your favorite bar snacks! This Friday just got a better name for it – International Beer Day! (Image: istock)

For scrumptious recipes, videos and exciting food news, subscribe to our free Daily and Weekly Newsletters.

readmore