Jayeshbhai Jordaar
UA
13 May, 2022
2 hrs 4 mins
Listen to this Album
Check Showtimes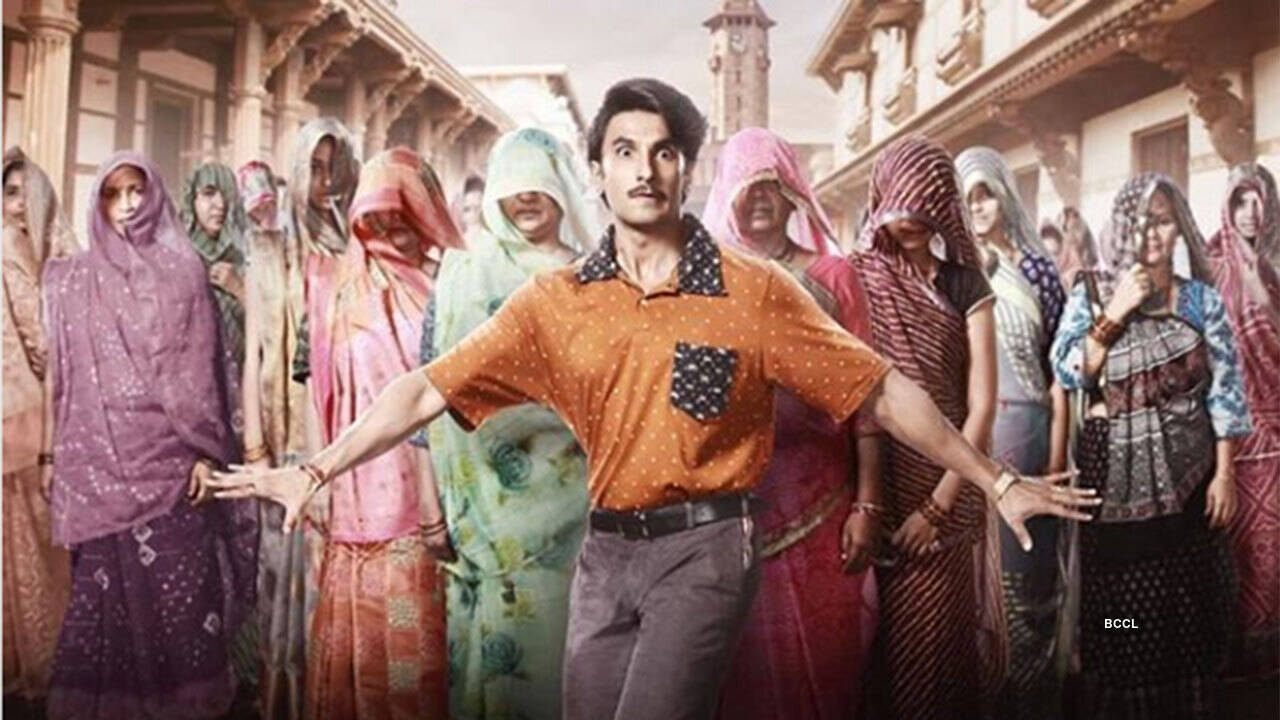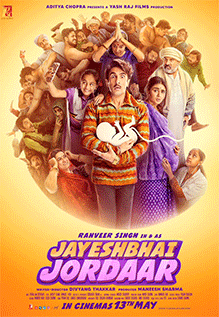 Synopsis
Ranveer Singh is a firecracker when it comes to performances and screen presence but the script douses his fire.
Cast & Crew
Jayeshbhai Jordaar Movie Review : Ranveer is a firecracker, but the film lacks spark
Critic's Rating:

2.5

/5
STORY: In a regressive, fictitious hamlet of Gujarat, a meek and helpless husband (Ranveer Singh as Jayeshbhai) must resort to guerrilla warfare in order to protect his wife Mudra (Shalini Pandey) and their 9-year-old precocious daughter from the wrath of his patriarchal parents (Boman Irani and Ratna Pathak Shah). Can he muster courage to empower the women of his village & fight the beti-nahi-beta chahiye samaaj?

REVIEW: Jayeshbhai cannot hurt a fly to save his life but has a heart that wants to do better and be better than the misogynist and chauvinistic environment that he was raised in. He is appalled when his father (the village sarpanch) blames the girls and their scented soaps for luring men into eve-teasing. Despite witnessing the blatant injustice, he chooses to be a bystander even as his dictatorial parents go around cursing their ghunghat-clad bahu for not giving them a waaris (heir). They even coax her into taking the sex determination test of her unborn child.

Self-proclaimed custodians of culture convenient to them, the men of the village think it's their job to police the ghagra paltan (women) of the village and ensure they have no voice. "Girls won't get husbands if they learn to speak English", warn the elderly. Is Jayeshbhai man enough to overthrow these age-old superstitions and diktats?

Debutant writer-director Divyang Thakkar attempts to use humour and satire to question social issues like gender stereotype, disparity and female foeticide. The intent is noble but juvenile execution and insipid writing make it impossible even for someone like Ranveer to salvage the script.

The recent Sharmaji Namkeen also addressed gender constructs with a dash of humour but never trivialised trauma. Jayeshbhai falters in displaying the gravity of the issues it addresses as it's more obsessed with offering quirky entertainment. However, to achieve that, the writing needs to be clever and that's not the case here. Be it domestic abuse, victim shaming or girl child empowerment, nothing makes an impact as the comic punches rarely land. Ranveer's monologue on pappi (kiss) comes at such an inappropriate moment in the film that it evokes unintentional laughter. That lone funny moment, too, loses its charm once it's overstretched. The setting and accents too seem pretentious and superficial. Given the plot, you patiently wait for moments that tug at your heartstrings but they never come. All you see is Ranveer dressed like Ranveer in flashy designer wear, trying to pass it off as rural fashion.

Speaking of the actor, he is a firecracker when it comes to performances and screen presence but the script douses his fire. He tries hard and despite the creative glitches, Ranveer's energy and relentless effort to entertain keeps you hopeful till the end. The original Preeti from Arjun Reddy (Shalini Pandey) carries her submissive act forward here as well.

For the longest time, Hindi films have worshiped alpha males. Divyang hopes to turn that template around and question false bravado through his timid but determined hero. He also tries to take a light-hearted look at grim issues, but uninspiring writing lets this social comedy down by a mile.

Next Movie Review